Have a question? Ask our Home Buying expert.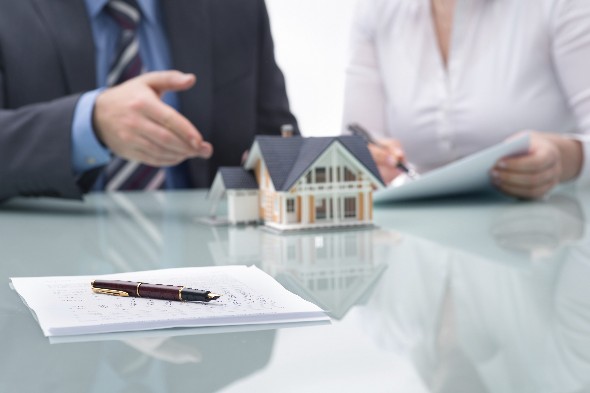 When you're trying to get a
mortgage
to buy a home, it's important to make yourself as attractive and appealing to lenders as possible. If you've already found a property you like, getting
preapproved for a mortgage loan
may be just the thing you need to seal the deal. And it's one good way to avoid getting beat out by other buyers looking at the house you eventually want to call your own.
Preapproval means that the lender has taken a close look at your income, assets, liabilities and credit score to determine whether you qualify for a loan and how much you can afford to borrow. Taking a look at your overall financial picture can give you an idea of whether you'll be able to get preapproved for a mortgage.
1. Check Your Credit
If you apply for preapproval, the lender is going to look at your credit so it's to your advantage to know what they're going to be seeing. Pulling your report won't hurt your credit score.
The main things you want to look for are late payments, delinquent accounts and collections since these tend to carry the most weight when calculating your credit score. The age of your accounts, the number of inquiries you have for new credit and the total amount of debt you owe also factor in.
If you've got a lot of debt it's a good idea to work on paying it down before trying to get preapproved for a mortgage. Ideally, you should shoot to have a debt-to-income ratio of about a third or less. It's also a good idea to be proactive about disputing errors or inaccuracies that could be pulling your score down.
2. Get Your Paperwork in Order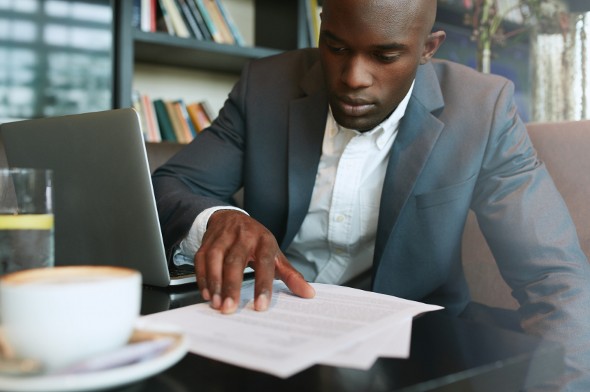 The preapproval process is fairly extensive and the lender will want to see written proof of how much money you make, what kind of cash you've got saved in the bank and what you owe to your creditors. Organizing some key financial documents can streamline the process a bit so you're not wasting time chasing paper.
Depending on the lender, you may need to supply your prior year's tax return or pay stubs as proof of income.
If you're self-employed
, you may need to provide a profit and loss statement for your business. You should also be prepared to pull out your bank statements for the last 30 to 60 days, along with any recent loan or credit card statements.
As a general rule, you should avoid making any major moves when it comes to your assets or debts just before you try to get preapproved. Transferring large sums of money in or out of your bank account or applying for a bunch of new credit cards over a short span of time could cause the lender to doubt your financial stability.
3. Pump Up Your Down Payment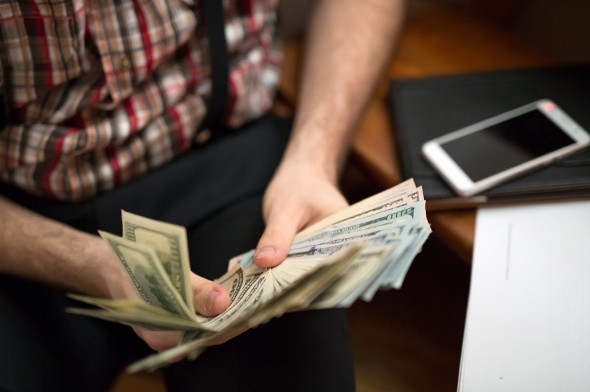 Putting 20% down on a home has long been the industry standard and if you're not quite there yet, adding to your savings can be a big help when you're seeking preapproval. If you already have 20% saved, you may consider bumping that amount up to 25% or even 30%, especially if you're thinking of taking on a large
mortgage
.
Bringing a substantial amount of money to the table shows that you're serious about buying and it can save you money in the long run in terms of the interest you'll pay on the mortgage. It's a good idea if someone is gifting money to you for a down payment you're documenting it properly in case the lender has a question about it.
Photo credit: ©iStock.com/AlexRaths, ©iStock.com/Jacob Ammentorp Lund, ©iStock.com/Peter Zelei
Have a question? Ask our Home Buying expert.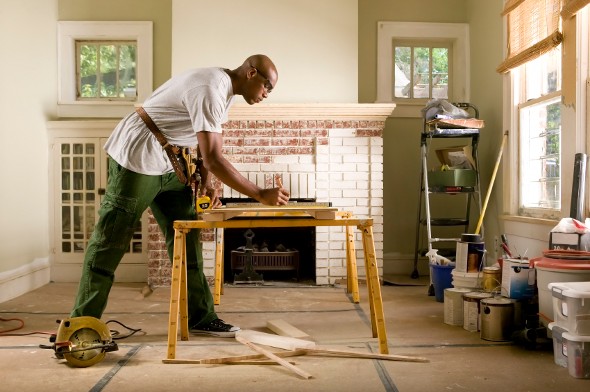 The
housing market has seen some significant gains
over the last few years, but in some cities the effects of the collapse continue to linger. In places like Detroit and Buffalo, vacant homes lost to foreclosure sell at auction with bids starting as low as a dollar, thanks to the U.S. Department of Housing and Urban Development's Dollar Homes initiative.
Buying a house
for just a buck may seem like the deal of a lifetime, but it's important to be aware of the financial pitfalls that can follow. Before you break into your piggy bank, here's what you need to keep in mind.
1. Expect to Do Some Renovating
While it might be possible to find a dollar home in good condition, you're more likely going to be looking at a major overhaul both inside and out. Doing the work yourself can cut down on the cost, but the total bill can easily come to tens of thousands of dollars (or more), depending on what actually needs to be done.
In many instances, homes that are selling for $1 have been abandoned for some time and that lack of maintenance takes its toll structurally. Replacing the roof, upgrading the windows to make the home more energy efficient and ripping out rotting floorboards are just some of the expensive issues you may be dealing with.
If the home is older, it's a good idea to plan for rewiring and replumbing so that it passes safety inspections. Once the structural improvements are complete, you can move on to cosmetic things like lighting, flooring, painting and installing appliances. Before you try to take on a home improvement project of this size, it's important to be clear about what your budget is and whether it'll cover everything that needs to be done.
It's also a good idea to consider where the money's going to come from. If you're going to tap into your personal savings, for example, you have to ask yourself how much cash you're comfortable parting with and what you'd do if it's not enough. Having to take out a loan from the bank only adds to your expenses if you have to repay a decent amount of interest on what you borrow.
2. Don't Forget About Property Taxes and Insurance
Even though you may be mortgage-free, buying a $1 home doesn't mean you won't have to pay anything to live there. Before you take on one of these homes, it's important to factor in what the
property taxes
and insurance are going to cost each year. If the improvements you make add a substantial amount of value, that's could add hundreds or even thousands of dollars to your property tax bill.
Getting the property insured can also be a challenge when you're still in the process of renovating. Insurers tend to view fixer-uppers as a higher risk, so you may not be able to get a conventional policy right away. You may have to substitute a vacant home policy or builder's risk policy instead, which may mean paying higher premiums until the property is move-in ready.
3. Be Realistic About Your Ability to Sell
Flipping homes isn't for the faint of heart. It's a good idea to be really familiar with the market in the area where you're buying a home to gauge the odds of being able to unload it down the line. Getting a home for just $1 isn't necessarily the best investment if you're sinking thousands of dollars into it and you're not attracting any buyers.
Also, in this circumstances there are also often many other homes that are either abandoned or very cheap in the neighborhood. In that case, it may mean you have to hold onto the home longer to be able to eventually sell it. If you're thinking of trying a flip with a dollar home, look at the bigger picture to see if it's going to be worth it. Evaluating the neighborhood and checking out what other homes are selling for can give you an idea of whether your flip will end up being a flop.